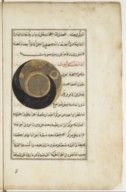 Contact
Dernière mise à jour :
23 juin 2021
Descriptions de formats de documents XML
Ce site vous permet d'accéder aux fichiers XSD contenant des formats de documents XML utilisés par la Bibliothèque nationale de France. Une documentation et des exemples explicatifs de ces formats sont également disponibles.
Vous trouverez des informations complémentaires sur le dépôt légal numérique, la numérisation et la préservation numérique dans notre site www.bnf.fr.
This website gives you access to XSD files which contain formats of XML documents used by the Bibliothèque nationale de France. Documentation and explanatory examples of these formats are also provided.
You will find further information about digital legal deposit, digitization and digital preservation in our website www.bnf.fr.
Esta página provee acceso a archivos XSD que describen formatos usados por la Bibliothèque nationale de France. Estos archivos vienen acompañados de documentación y ejemplos.
Encontrará información adicional sobre depósito legal digital, digitalización y preservación digital en nuestro sitio web www.bnf.fr.
Formats